Teach Your Staff to Troubleshoot E-Resources: Practical processes to documenting and implementing a troubleshooting training curriculum
Post-Conference Workshop | Wednesday, March 7, 2018 | 1:00-5:00pm
Conference Track: Emerging Technologies & Trends
NOTE: THIS IS A HANDS ON WORKSHOP AND REQUIRES YOUR PARTICIPATION
One year after the University of Minnesota Libraries migration to Alma and Primo Central, we reached a crisis point. With users reporting more e-resource access problems than ever before, we knew we needed to expand staff troubleshooting expertise to keep up with problem reports and provide excellent service. But how to make that happen? In early 2015, we began working together on both troubleshooting strategies and capacity building. After first devising a training curriculum, we developed and delivered a 10-hour troubleshooting workshop for e-resource management staff, and followed it with a proactive troubleshooting project to reinforce what staff learned in the workshop. As a result, staff have reported increased confidence, knowledge and troubleshooting skills. We look forward to sharing our process and journey of teaching troubleshooting to help others develop troubleshooting training tools tailored specifically for their staff and systems.
E-resource troubleshooting is an increasingly complex and time-consuming activity in the era of web-scale discovery. With multiple systems and access pathways involved, effective problem solving requires a sophisticated bundle of knowledge, skills, and tools. How can librarians and staff become effective and efficient troubleshooters? Through hands-on activities and group discussions, workshop participants will learn several practical approaches to documenting their e-resource access environment, systems, and troubleshooting methods, then create a framework for their own e-resources troubleshooting training curriculum. Presenters will cover key concepts and troubleshooting tools, and help participants understand how to apply those concepts and tools in their own discovery and access environments. Participants will also learn how to evaluate training effectiveness, along with strategies for practical reinforcement of troubleshooting techniques and skills. The presenters work in an Alma/Primo discovery environment, but this workshop is intended to be system agnostic. Participants will leave this session with drafts of training documents specific to their own environments.
Following this workshop, participants will be able to:
begin documenting current e-resource access environment, systems and troubleshooting methods.

draft a framework for a troubleshooting training curriculum.
"While it is clear that web-scale discovery tools often represent a leap forward for discoverability and accessibility of a library's electronic collections, it is also the case that troubleshooting access problems, a task that was already often very difficult, has become more so."
— Carter, S. and Traill, S. (2017)
Quote is from Developing a staff training program for access troubleshooting in a web-scale discovery environment. Journal of Electronic Resources Librarianship, a preprint of an article accepted for publication in the Journal of Electronic Resources Librarianship (2017; copyright Carter and Traill) 
---
About the Presenters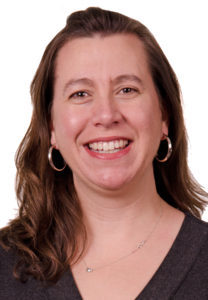 Sunshine Carter is the Electronic Resources Librarian and Manager of the E-Resource Management Unit at the University of Minnesota Libraries.  Prior to her current role, she held positions as Reference & Electronic Resources Librarian at the University of Minnesota Duluth. Sunshine is interested in the ecosystem of e-resources from licensing to cancellation. She often present on the topics of troubleshooting, licensing and managing e-resources.
Follow Sunshine @sunshinejacinda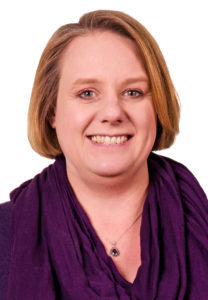 Stacie Traill is a Metadata Analyst at the University of Minnesota Libraries. Prior to her current role, she held positions as Cartographic and Electronic Resources Cataloger and Special Formats Cataloging Coordinator also at the University of Minnesota. Stacie has worked extensively with electronic resources metadata and library discovery and management systems over the past decade. She has frequently presented and published on related topics, including e-book metadata quality and assessment, bulk metadata management, and troubleshooting.
Follow Stacie @straikat
---
REGISTER HERE! A separate ticket is needed for this event!