| | |
| --- | --- |
| | Congrats to the ER&L 2019 award winners! |
FIRST TIMER AWARD
Lindsey Taggart  |  Missouri State University
First Timer Award Silver Medalists
Domingua Abboud  |  Notre Dame University-Louaize
Kristin Sederstrom  |  University of Kansas Libraries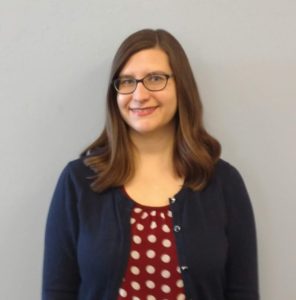 Kristin Sederstrom is a Library Manager in the Acquisitions and Resource Sharing department in Watson Library at the University of Kansas. In this role, she oversees the payment, renewal, and licensing of our resources. She have been at KU Libraries in various positions since 2008, performing e-resource troubleshooting, holdings management, ordering, and project management. Kristin holds an MLS from Emporia State University.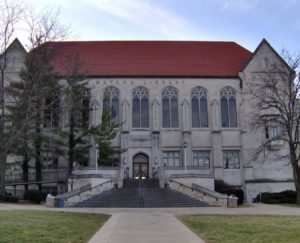 The oldest and largest of KU's libraries, Watson Library houses collections in the social sciences, humanities, education, journalism and social welfare. Watson offers both group and quiet study areas, as well as more than 80 computers available for use by KU students, faculty and staff. The libraries' administration offices (Watson 502) can also be found here.
---
ONLINE CONFERENCE AWARDS
Jennifer Fickenworth  |  Horry-Georgetown Technical College
Laney Knight, MLIS  |  University of Tampa
Faye O'Reilly  |  Wichita State University
Heather Crozier  |  Heterick Memorial Library, Ohio Northern University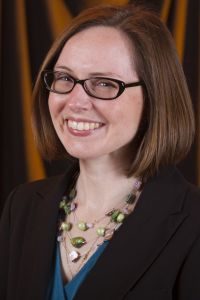 Heather Crozier has been the Electronic Resource Librarian at ONU for 3.5 years and have also worked in community college and public libraries. She earned her bachelor's at Northern Michigan University and my MLS at Indiana University – Purdue University Indianapolis. In addition to managing electronic resources and serials, Heather is very involved with instruction, including co-teaching a credit-bearing information literacy course. She is a Board Member at Large of the Academic Library Association of Ohio and a member of NASIG and the Ohio Valley Group of Technical Services Librarians.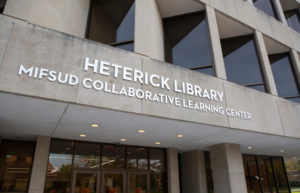 Ohio Northern University is an independent University located in the village of Ada, Ohio. Heterick Memorial Library is the undergraduate library, serving about 2,900 students. In 2016, the library's first floor underwent a complete renovation and was designated the Mifsud Collaborative Learning Center, a truly student-focused space.