Exhibitors are Silver Level supporters
SILVER LEVEL
(1) 6′ draped table
2 chairs
Access to standard power & free wi-fi
2 complimentary full-registration tickets
Cost = $2,500/table
Sponsorship upgrades are available to exhibitors who wish to increase visibility:
DIAMOND

PLATINUM

GOLD

Online Conference $10,000

Lunch & Learn Session $4,500+

New Tuesday Banquet Session $4,500+

Conference AV Sponsor $5,000

Build Your Own Session $4,000

T-shirt Screen Printing Activity $4,000

Keynote Session $3,500

Lanyards $3,500

Childcare/ Wellness Sponsor $2,500

Travel Grants $2,000-$3,000 (per winner)
Diamond and Platinum sponsorship levels include 2 uses of the email list (self-send). Limited purchase opportunities are available for the rental of the email list for Gold and Silver levels. 
---
Partner with ER&L!
No other focused conference supports eresources and digital services librarians, administrators and decision making staff like ER&L. Many vendors are organizing sessions or participating as sponsors at ER&L. Consider coordinating with us in Austin, Texas to when your company wants to: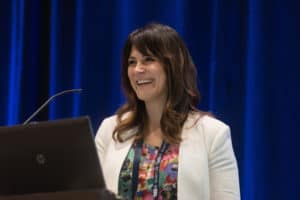 Host a customer meeting

Conduct a focus group

Sponsor a live streamed session

Support the Library Community

Fund Travel Awards

Fund library research
Contact us to discuss available options