Thank you for your interest in exhibiting with Electronic Resources and Libraries!
Sign-up for the exhibit floor at #erl19 will open mid-summer 2018.  
---
Get to know ER&L
ER&L brings together decision makers, thought leaders and industry leaders like you in a relaxed, education-packed conference. ER&L is a great opportunity to connect with key contacts, is an excellent professional development investment and is an easy way to get involved with the library community in a relaxed Austin, Texas setting.
98% of exhibitors found excellent, quality leads for their organizations at ER&L

98% of exhibitors indicate that conference is extremely organized

100% would recommend the conference to a colleague or friend in the industry

97% of exhibitors had all the information they needed to have a successful conference before they arrived.

97% rated the venue has excellent or very good (and yes, we're returning to the same venue for the 2019 conference!)
---
Our Attendees
ER&L is a high concentration of engaged, smart and active buyers. Common attendee job titles in the 1000+ in-person and 500+ virtual online attendees are:
Electronic Resources Librarian

Electronic Resources Manager

Electronic Resources Technician

Electronic Serials Librarian

Account Manager

Head of Collection Development

Product Manager

Project Manager

Serials Acquisitions Librarian
---
You belong at ER&L!
If you are a vendor, service provider, publisher, library consultant or library professional working in and around eresources management and digital services. Our attendees have an active interest in learning about products, services and vendors like:
Association Publishers

Discovery tools

e-book Publishers

e-content sellers

ERMS

ERMS Implementation Services

Discovery tools

Information Services Companies

Journal Publishers

Library / Technology Consultants

Publishers

Scholarly Publishers

Serials Management Tools
---
Partner with ER&L!
No other focused conference supports eresources and digital services librarians, administrators and decision making staff like ER&L. Many vendors are organizing sessions or participating as presenters at ER&L. Consider coordinating with us in Austin, Texas to when your company wants to: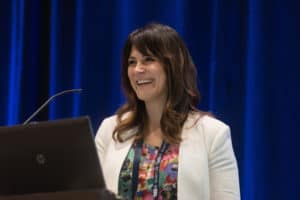 Host a customer meeting

Conduct a focus group

Hold a Lunch & Learn session

Sponsor a live streamed session

Support the Library Community

Fund Travel Awards

Fund library research