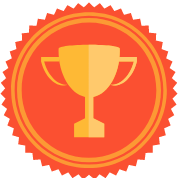 Thanks for visiting the awards page for the 2019 Electronic Resources and Libraries conference.  With our online conference and subsequent audio/ video archive, ER&L is pleased to offer numerous online conference awards, reducing logistical challenges, such as strain on smaller institutions' staff and travel expenses.
Click the title of the award to complete an application. 
Click here to see the 2019 winners!
---
AWARD
SUBMISSION DATES
ELIGIBILITY
DESCRIPTION
REGISTRATION
HOUSING/ TRAVEL EXPENSES
ER&L Online Conference Award
Submission Closed
Any E-resources Professional, including paraprofessionals
An individual or group online conference ticket is awarded to a US library professional seeking e-resources management education.
Online
—
International ER&L Online Conference Award
Submission Closed
Any non-US E-resources Professional, including paraprofessional
An individual or group online conference ticket is awarded to a non-US library seeking e-resources management education and North American peer connections.
Online
—
ER&L First Timer Award
Submission Closed
An e-resources management professional, including paraprofessional, who has not attended ER&L in the past
A waived registration ticket is awarded to a library professional interested in attending ER&L for the first time. Awarded in honor of long time volunteer and contributor Angela Riggio.
In-person
or Online
3 nights @ conference hotel
Service Award
11/1/2018 – 1/31/2018.
ER&L Volunteer, Current or Past
A waived registration is available for a current or past committee member/ volunteer with budgetary constraints.
In-person
or Online
—