New Tools and Techniques to Help Evaluate Your Journal Collections, Powered by Scopus


In this session we look at the tools and techniques available to help you select the correct metrics for different situations. These include the research metrics available in Scopus, along with the new set of free, community driven journal metrics, called CiteScore metrics, which can be used to evaluate journal collections.
About the Speaker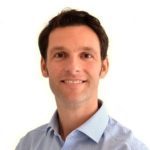 Chris James, Product Manager Research Metrics at ELSEVIER, specializes in Research metrics, demonstrating (societal) impact, responsible use of metrics and Snowball Metrics. Recently launched CiteScore metrics.
| | |
| --- | --- |
| Event | Details |
| Time | 9:30am – 10:15am |
| Date | Wednesday, 4/5/2017 |
| Room | Salon A/B |
| Sponsored by | |