#erl7 is Almost Here!


We're 10 days away from the start of the 12th ER&L Conference. Coming from New York, I'm crossing fingers for the Austin weather in the extended forecasts that I see here. 80's would be lovely and I'm hoping the rain stays away!
Here are a few things I wanted to bring to your attention as you plan for your trip to Austin for ER&L:
Build your ER&L Schedule in advance. ER&L will we have a print program grid this year, yes, but the content is more rich and expansive in the online program. Pictures, speaker bios, links, session descriptions, filters and tracks — there are so many reasons why we are moving most of our content online. The ability for us as planners to be able to add an overflow room for a full session, make an announcement of a speaker or exhibitor addition in real time make us very excited about using sched. Add it to the home screen of your mobile device: http://erl2017.sched.org/


 Join us for a

special event

! In addition to many session choices each day, we have a variety of events and sessions happening at ER&L that you might like to add! Join a morning yoga class, lace up your running shoes for the

ER&L 5K Fun Run to the River

on Wednesday morning or lend your wit to the

4th Annual Battle Decks

after the Monday night Vendor Reception. Check out some great local Austin dining and tour options as well on our

Social Events page

.

Book a Lunch! We are so pleased to have sponsored lunch options on all three days of the conference. Please note that the luncheons each have a sign-up form and we encourage you to book a ticket before you arrive in Austin so we can plan for your needs. Vegetarian and options without gluten will be available.Monday: Lunch & Learn with ExLibris: Weeding e-Resources

Tuesday:  Lunch & Learn with EBSCO: Achieving Success in Research, the EBSCO Discovery Service Way

Wednesday: Lunch & Learn with Oxford University Press: Reference Reimagined: Oxford Research Encyclopedias and the New Frontier of Scholarly Reference


Stop in the exhibit hall anytime between 9:15am – 7:30pm on Monday to meet with our 75+ exhibitors! See which companies will be joining us in Austin here.

Are you exhibiting at #erl17? Don't miss this important information.

Attend one of the many content-rich sponsored sessions. We are excited to offer 7 in-depth sessions given by our sponsors. View them on Sched and add to your itinerary. This is your opportunity to learn directly from and speak directly with some of the main companies whose products you use on a daily basis.
Meet the keynotes! I am so pleased to share the work of Anna Lauren Hoffman and Monica Bulger at ER&L in the opening and closing keynotes.
Do you do research or work closely with researchers? Join our closing keynote's focus group.

Closing keynote and researcher 

Monica Bulger

 is interested in how researchers and information specialists are navigating the evolving information environment, especially with all the talk of media manipulation and fake news. What seems different in the pas year and how has our work been impacted? We're looking for 8-12 volunteers to be part of focus group at

9am

on Tuesday at ER&L.

Need to purchase the archive? Sales for the 2017 archive go on sale April 4th. Check our website for details during the conference.
Are you presenting at #er17? Don't miss this important information.
Any questions about the program, your sched account, registration? Email me at hello@www.electroniclibrarian.org or on twitter @bonlth or @ERandL.
See you all soon,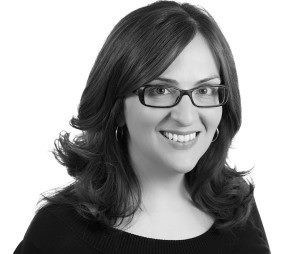 Bonnie