#erl17 Online Attendees – Let's Get Ready!
We're less than 2 weeks away from the start of the ER&L Conference! We're really excited about your participation in the online conference.
Let's get to the details. This post will provide you with access to the schedule, a test page and a sample session from last year to view. Credentials are coming next week on Tuesday, March 28th. Today's goal is to ensure you are ready to search the schedule, test your browser and plan to join in on social media (if you'd like.)
SCHEDULE – Filter for Live Streaming/ Online
The ER&L Conference schedule is ready for your review with all online sessions tagged as Online or Live Streaming.
Live Streaming sessions will be available in real-time during the conference and will be available in the archive.
Online sessions will be available within 24-48 hours on the same platform/same login & password.
Online attendees will have access to every peer-reviewed 45-minute session and 15-minute short talks as well as keynote sessions. Live sessions wills stream speakers & slides, other sessions slides with speaker audio.
Search Sched and use the filter on the right to view the recorded sessions. Save your itinerary and share it with colleagues!
Login instructions/ Test Page
Credentials/ Login instructions will be coming in my update on Tuesday of next week. If you are interested in a testing page to confirm your device compatibility, you may do access Sonic Foundry's testing page here.
#erl17
Don't forget to join with us on Twitter and Facebook using #erl17. We'll post some fun stuff, session updates, features on events at ER&L, pictures of our preparations, Austin and online attendee lists and more on Facebook throughout the next couple weeks, too.
Sponsor Acknowledgment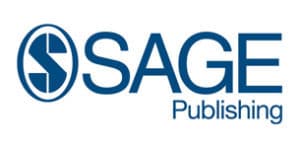 Once again, every peer-reviewed session will be recorded for 2017. This is made possible from support from SAGE. At your first login per day, per browser (in an unlikely scenario you're changing browsers throughout the day), you will see a short video from SAGE before arriving at the catalogue of session videos.
If you have any questions, please let us know.