#erl18 Join Us Online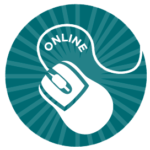 The 2018 Electronic Resources and Libraries Conference starts in less than a week and we invite you to join us online. The conference is offering over 100 hours of peer-reviewed, community-voted content exploring topics and trends in e-resources management and digital services. Register Now!
It's our 13th annual conference and we hope you'll take a look at the program and consider attending!
13 MOST POPULAR SESSIONS
---
WHAT'S INCLUDED?
View all Live Sessions – https://erl18.sched.com/audience/Live
View Recorded Sessions (added >1 day after presented): https://erl18.sched.com/audience/Recorded
If this content is of interest to more than one person from your organization, consider an institution / group access ticket for greater savings.
---
REGISTER 
ER&L 2018, the 13th Annual Electronic Resources and Libraries is in Austin, Texas at the UT Austin Executive Education and Conference Center and will stream dozens of sessions live each day March 5-7, 2018. Register today!