Oxford University Press Luncheon at ER&L 2019
The digital age has provided students with access to a vast variety of free online resources, alongside their library's offerings, making the way they find and use reference resources more complex than ever before. Previous research and discussions around scholarly reference largely focus on how resources specifically support students when they are conducting research. Patricia Hudson, Associate Director for Institutional Marketing, will share how Oxford University Press has taken a wider perspective in a new white paper exploring how students more generally seek contextual information.
Paths to Reference: How Today's Students Find and Use Reference Resources considers the nature of students' needs, and their decision making, in order to understand how they utilize information to support a range of activities central to their studies. The white paper draws from a large multinational survey with students from a range of established and emerging markets, supported by a series of in-depth interviews. Paths to Reference offers a new perspective on how reference resources support today's students.
Following a discussion of the white paper's findings, Molly Balikov, Senior Editor: Reference Editorial at Oxford University Press, will speak to how this research has impacted OUP's own publishing program, including the launch of the new Oxford Research Encyclopedia Program.
Join us to gain insight into how today's students and researchers find and use reference resources! To view the white paper, please visit www.oup.com/academic/pathstoreference
Participants must sign up to attend this luncheon prior to the conference. To RSVP, please email library.marketing@oup.com with your name, title, and institution and we will add you to our guest list.
---
Luncheon Sponsored by: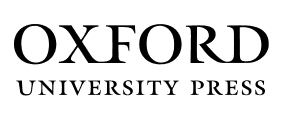 Oxford University Press publishes some of the most respected books and journals in the world. Visit our booth or online at www.oup.com for more information.
Visit us at Table 411 in the Exhibit Hall