Market Complex: How is success defined today?
Market Complex
The way we shop is changing fast, but you won't hear anything about new concepts in shopping centers at this session.  What you will learn about are the factors driving constant change for academic libraries, publishers, and booksellers, who today inhabit a market complex enough to rival retail shopping as an activity barely recognizable from even the recent past.  How is success defined today?  Does success look the same to everyone, or are there competing approaches in redefining what it means to build an academic library book collection today?
Presenters: Whitney Murphy, Senior Manager – Strategy & Market Support and Bob Nardini, VP Library Services @ ProQuest
Conference Track: Emerging Technologies & Trends
---
Session Sponsored by: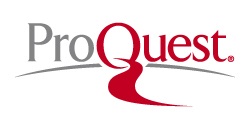 ProQuest is committed to supporting the important work of the world's research and learning communities. The company curates content that matters to the advancement of knowledge and simplifies workflows so time is used effectively. And ProQuest connects information environments so complex networks work together efficiently. With ProQuest, outcomes can be extraordinary.
Visit Innovative at Table 600 in the Exhibit Hall