ERL19 Workshop: Promoting and Marketing E-Resources for Beginners
W03: Promoting and Marketing E-Resources for Beginners: Creating an Effective Plan to Increase E-Resource Usage at Your Institution
Pre-Conference Workshop  |  Sunday, March 3, 2019  |  1:00 – 5:00pm 
Presenter: Rhonda Evans, The New York Public Library Research Libraries
Conference Track: User Experience
According to a recent Pew Research Center study usage of electronic resources have declined in the past five years. Although, very few library schools offer marketing courses, many E-Resources Librarians have had marketing and promotion of e-resources added to their job description. For solo and new E-Resources Librarians, this can appear very daunting. This course will provide a comprehensive overview of how to promote and market your e-resources to the patrons of your organization. This workshop will include assessing where you stand now and how to create and measure marketing goals. The workshop will cover recruiting the front line staff as co-marketers. Participants will learn about using online tools such as social media and blogging to promote their e-resources. The workshop will teach participants how to use narrative as a teaching tool for effective trainings, as well as a plan for building relationships and outreach within and outside of the organization. It does not matter what size or type of organization you work for or how long you have worked in e-resources, all participants will leave with a promotional plan adapted specifically for their role and their organization.
After this workshop, participants will be able to: 
Create a comprehensive e-resources promotional plan focusing on 4 main areas:

Recruiting the front lines: Educating staff to assist in the promotion of e-resources.
Effectively use online tools, such as social media, blogging and LibGuides.
Building relationships and outreach.
Develop in-person trainings, with a focus on how to use narrative as a teaching tool.

Set realistic goals for the outcome of the marketing plan and learn how to measure the effectiveness of these goals.
About the presenter: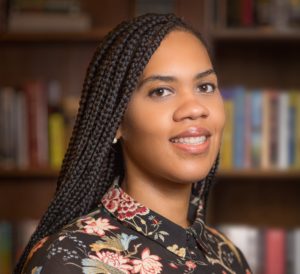 Rhonda Evans is the Electronic Resources Librarian for the four Research Libraries at the New York Public Library. Rhonda provides reference and instruction on the Libraries' over 500 databases. She also works diligently in the promotion of the use of NYPL's e-resources. She works closely with the Library's Communications Team to promote the e-resources on social media. She has conducted over thirty electronic resource trainings and has overseen outreach activities with high schools and universities. Rhonda will have an article published in the "E-Resources Roundup" section of The Journal of Electronic Resources Librarianship vol. 30, number 4, entitled, " Staff E-Resources Lightning Talks as a Teaching and Promotional Tool". She is a regular blogger for the New York Public Library and is also on the New York Public Library LibGuides Committee, where she has created the guide, Electronic Resources at the New York Public Library. She recently presented a poster at the Joint Conference for Librarians of Color that addressed promoting ethnic historical research e-resources, and how certain methods have doubled the use of databases; you can see the poster and associated handout attached. Prior to earning her MLIS Rhonda Evans was a practicing attorney, specializing in tort law. Rhonda is a proud American Libraries Association Spectrum Scholar (2013) and Association of Research Libraries, Initiative to Recruit a Diverse Workforce Scholar (2013-2015).
More about Rhonda: 
LibGuide: Electronic Resources at the New York Public Library
View Rhonda's previous conference proceeding that focused on promoting ethnic historical research databases. Workshop attendees will find that the information is relevant to this discussion and provides a glimpse into some of the methods they will learn in the workshop.