2018 E-Resources and Libraries Online Attendee Resources
It's 3 weeks away from the start of the ER&L Conference!
This online conference-focused post will provide you with access to the schedule, a browser testing page, printable posters and a sample session from last year to view. 
Today's post is to ensure you will able to:
Search the schedule
Test your browser
Print an office poster
Join in on social media

SCHEDULE – Filter for Live Content
The ER&L Conference schedule is ready for your review with all online sessions tagged as Live or Recorded.
Live sessions will be available in real-time during the conference.
Recorded sessions will be available within 24-48 hours on the same platform/same login & password.
Online attendees will have access to all peer-reviewed 45-minute session and 15-minute short talks as well as keynote sessions. Live sessions wills stream speakers & slides, other sessions slides with speaker audio. CAPTIONING will be added to all session after airing live.
Search ER&L's 2018 Sched and use the filter on the right to view the recorded sessions. Save your itinerary and share it with colleagues!
CAPTIONING
ER&L has contracted to add captioning to the online conference platform. The captioning will be added after the live broadcast/ live airing and within 24 hours after the live broadcast. If you have any questions about captioning, please do not hesitate to let us know. Our survey will collect feedback on how we did in this area as well as other areas of delivering the online conference to you. We are very eager for your feedback to improve especially if you consume the captioning in this experimental year.
TESTING YOUR BROWSER
It is very important to test your device compatibility on Sonic Foundry's testing page here.
Note: This is general testing. Your Credentials/ Login instructions will be coming in our update next week (week of Feb 19).
Sponsor Acknowledgment
Once again, every peer-reviewed session will be recorded for 2018. This is made possible from support from SAGE Publishing. At your first login per day, per browser (in an unlikely scenario you're changing browsers throughout the day), you will see a short video from SAGE before arriving at the catalogue of session videos.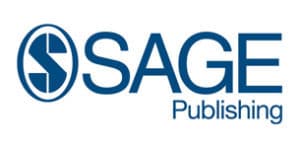 Still have questions? Consult the Online Conference  FAQs. If this page or the FAQs don't address your questions, please let us know! We're always experimenting and to your feedback. Your questions will help us improvement the experiences and we appreciate every one of them.
Print a sign or 6! #erl18
Print a poster to let your colleagues know you are doing something great — you're  investing time in your professional development!
Don't forget to join with us on Twitter and Facebook using #erl18. We'll post some fun stuff, session updates, features on events at ER&L, pictures of our preparations, Austin and online attendee lists and more on Facebook throughout the next couple weeks, too.