Austin is a bright, beautiful, eclectic city we are proud to call home during ER&L. Keep reading for some great ideas to make your trip to Austin even more memorable.
---
Dining around UT-Austin
Food Trucks on UT-Austin Campus (Located on MLK between Guadalupe & University Ave)
Mexican & Tex Mex Favorites from UT-Austin Library Staff

ER&L staff favorites: The Clay Pit, Torchy's Tacos, Salty Sow, Taco Joint, La Condessa
---
Out and About – Tips from Austin Insider
---
Tours and Group Outings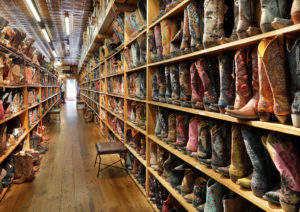 Allens Boots has been an Austin tradition since 1977. Nestled snugly along the popular shopping strip of South Congress Ave, you'll find the big red boot sign and some Texas hospitality. As a  family-owned business, we have worked to put together a knowledgeable sales staff that will treat you like family and be glad to help you find the perfect boot for your lifestyle. Whether you wear boots to work every day (we do too!) or you need the perfect pair to complete the look of your outfit, we can help!
---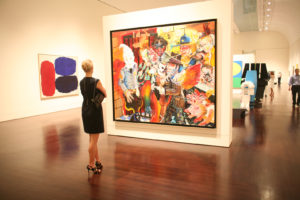 The Blanton Museum of Art at The University of Texas at Austin is one of the foremost university art museums in the country, and has the largest and most comprehensive collection of art in Central Texas. The Blanton's permanent collection of more than 17,000 works is recognized for its European paintings, an encyclopedic collection of prints and drawings, and modern and contemporary American and Latin American art.
---

Situated on a 30-acre site on The University of Texas campus in Austin, Texas, the Library houses 45 million pages of historical documents, 650,000 photos and 5,000 hours of recordings from President Johnson's political career, including about 643 hours of his recorded telephone conversations. Like that of most history museums, the collection is very diverse and includes objects ranging from Middle Eastern antiquities and coins to postage stamps to Oval Office furniture. The art collection ranges from drawings by schoolchildren to masterpieces by such renowned artists as Americans Frederic Remington, Charles Russell, and Winslow Homer and Mexican Diego Rivera.
The core of the museum collection consists of personal objects owned, used, bought, or worn by the president and first lady, all donated by President Johnson under the Presidential Libraries Act (1955). These objects include the clothing worn by the President and First Lady at the 1964 inauguration, pens, paper, and chairs used in the Oval Office, the desk used for the signing of the 1965 Voting Rights Act, and thousands of objects related to their daily lives, official duties, and political events.
---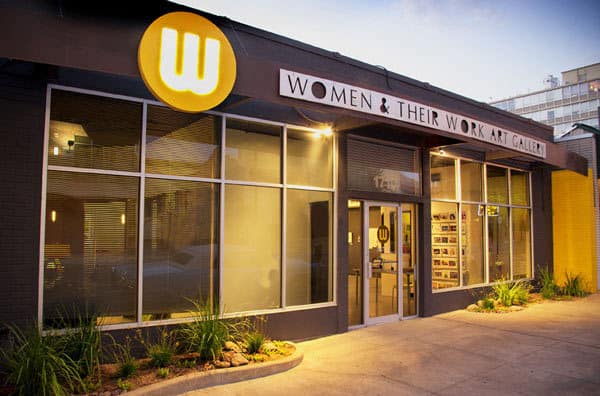 Women & Their Work is a visual and performing art organization located in Central Austin that serves as a catalyst for contemporary art created by women living and working in Texas and beyond. For over 39 years, Women & Their Work has brought groundbreaking art to Austin, with exhibitions, performances, and educational workshops. Visit the gallery to see what we do.
---