MARCH 8-11, 2020
AT&T Hotel + Conference Center  |  Austin, Texas + Online
---









---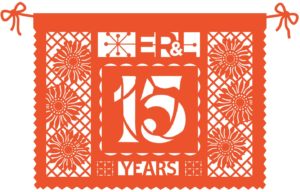 Dates to Remember
Jun 17 – Jul 31, 2019: Super Early Bird Reg Open
Jun 22, 2019: Housing Open
Aug 1 – Dec 16, 2019: Early Bird Reg Open
Aug 5 – Sept 9, 2019: Call for Workshops Open
Aug 5 – Sept 23, 2019: Call for Proposals Open
Oct 1 – 31, 2019: Call for Posters Open
Early-October 2019: Workshops Announced
Mid-November, 2019: Program Announced
Dec 16, 2019 – Feb 24, 2020: Advance Reg Open
Feb 25 – March 8, 2020: Late/ Onsite Reg Open
March 8-11, 2020: Conference Dates
---
For 15 years ER&L has supported improvements in the collection, management, maintenance, and accessibility of electronic resources through in-person events and online learning opportunities.
Does your role intersect with e-resources at the library?
If you have newly assigned e-resources responsibilities…
If you're a library consultant or library professional working in and around e-resources management
and technical services…
If you are a vendor, service provider or publisher…
You belong at ER&L.
---