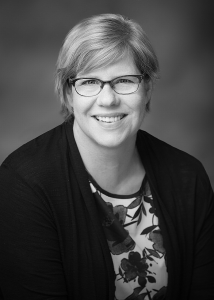 Jill Emery | Principal Consultant
Jill Emery is the Collection Development Librarian at Portland State University Library and has 20 years of academic library experience. She has held leadership positions in ALA ALCTS, ER&L, and NASIG. In 2015, she was appointed as the ALA-NISO representative to vote on NISO/ISO standards on behalf of the American Library Association. She also serves on the Project COUNTER Executive Committee. Jill serves as a member of The Charleston Advisor editorial board and is the columnist of "Heard on the Net," and is on the editorial boards for Insights: the UKSG journal and the Encyclopedia of Library and Information Science. In 2016, she will become a co-editor of the open access journal: Collaborative Librarianship. Jill is the 2015 recipient of the Kenneth W. and Elsie W. Butler Award for Library Faculty Service at Portland State University.
Working with Graham Stone, Information Resource Manager, University of Huddersfield,  Jill has co-created two blog/wikis: TERMS: Techniques for Electronic Resource Management [https://library3.hud.ac.uk/blogs/terms/] and OAWAL: Open Access Workflows for Academic Librarians [https://library3.hud.ac.uk/blogs/oawal/].  For this work, both Jill and Graham received the 2015 Ingram Coutts Award for Innovation in Electronic Resource Management.
---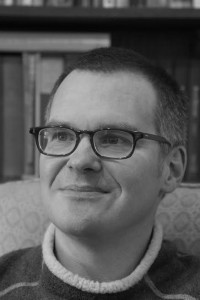 Michael Levine Clark | Principal Consultant
Michael Levine-Clark is the Interim Dean and Director of the University of Denver Libraries. With colleagues from the Colorado Alliance of Research Libraries, he founded the open access journal Collaborative Librarianship, and serves as co-editor. He is also co-editor of the Encyclopedia of Library and Information Sciences 4th ed, and serves on editorial boards of several journals. He is the recipient of the 2015 HARRASOWITZ Leadership in Library Acquisitions Award. An active member of the Association for Library Collections and Technical Services (ALCTS), he has served most recently as chair of the Collection Management Section. As co-chair of the NISO Recommended Practices for Demand-Driven Acquisition of Monographs Working Group, he was one of the lead authors of the recommended practices document. He serves on a variety of national and international publisher and vendor library advisory boards. He writes and speaks regularly on strategies for improving academic library collection development practices, including the use of e-books in academic libraries, the development of demand-driven acquisition models, and implications of discovery tool implementation.
---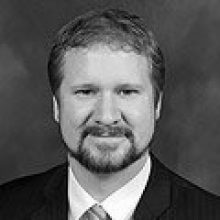 John McDonald | Principal Consultant
John McDonald has been the Associate Dean for Collections for the University of Southern California Libraries since 2013. Prior to joining USC, he served in a variety of roles at the Claremont Colleges, including as Chief Information Officer, and Interim Library Director, as well as at the California Institute for Technology in acquisitions and collection development. He is the co-editor of the Encyclopedia of Library and Information Science, 4th Edition, and is an active researcher and presenter on a variety of collection development and management issues. He holds an undergraduate degree in history and a MLS from the University of Illinois, Urbana-Champaign.
---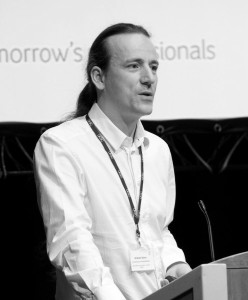 Graham Stone | Principal Consultant
Graham is Information Resources Manager at the University of Huddersfield UK where he manages the library's information resources budget, including acquisitions, subscriptions and APC payments. He also manages the University Repository and University Press. Graham has been involved with a number of Jisc projects including Huddersfield Open Access Publishing and the OA best practice pathfinder project. He is co-author of OAWAL (Open Access Workflows for Academic Librarians) and TERMS (Techniques in E-Resources Management) with Jill Emery of Portland State University and is undertaking a doctorate at Huddersfield investigating the viability of the University Press as an OA publisher.
---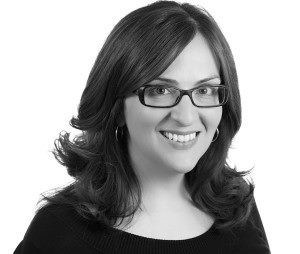 Bonnie Tijerina | Principal Consultant
Bonnie Tijerina is a librarian, entrepreneur and library community convener. She is currently a Data & Society Fellow at the Data & Society Institute in New York City. She is founder of ER&L (Electronic Resources & Libraries) conference and organization, created to facilitate communication and foster collaboration among information management and e-resources professionals in libraries. Bonnie has worked in academic libraries for over ten years, most recently at Harvard University. She relishes the role of library convener and in 2013 initiated an effort to connect the library community with tech, academia, and business with the #ideadrop Library House, an effort she led during SXSW Interactive. Bonnie is also co-founder of the Leadership, Technology and Gender Summit. Bonnie is working to engage the library community in a broad conversation on the future of libraries and the important role library professionals can play in a modern, digital world.