The Library #IDEAdrop house returned this year for an incredible opportunity to connect the energy of the library community with the enthusiasm and entrepreneurial spirit pervasive in Austin for salon-style conversations in our library living room on March 7-11, 2014. View our intro video
LIBRARY #IDEADROP HOUSE overview
The ER&L #IDEAdrop house will serve as a seriously fun place to drop ideas and a seriously great opportunity to dialogue about topics affecting libraries when the creative juices are flowing and where the big ideas are percolating in Austin.
In coordination with other forward thinking library and info people, the Library #IDEAdrop house supports bringing the value of libraries to the world and learning from the best and brightest in tech, public policy, social media and creative communities to libraryland.
In coordination with other LAM-focused houses and activities, ER&L + ProQuest + DLF #IDEAdrop house will be an informal meeting space –about 1 mile from the convention center and convenient to public transit–offering salon style small group discussions for people in the space and broadcast out to the broader community, and just a great time with people who are all about libraries!
what is the library #ideadrop house?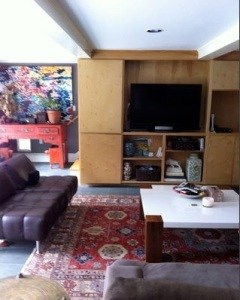 Well, E-Resources and Libraries has rented a house and dubbed it the "Library #IDEAdrop house."
We invite speakers from the SXSW Interactive Conference to talk libraries, librarians, data, privacy… all in our library living room, convening an awesome, library-centric conversation.
Last year, we had just about the best time ever in these salon-style conversations with a range of incredible guests including authors, academics, librarians, archivists, activists and hactivists.
We include you by hosting some of you in Austin at the Library #IDEAdrop house… but most of you will join the live streaming conversations made possible through funding support from the Digital Library Federation, a Program of the Council on Libraries and Information Resources.
For more background, read a blog post from Bonnie Tijerina about why she keeping coming back to SXSW Interactive and why she felt strongly about bring some the experience to the library community.
We'll be in Austin March 7-11, 2014 hosting a variety of interesting talks on the live stream. This linked schedule will serve as the central point for finding and navigating a bunch of amazing activities and content.
LIBRARY IDEADROP HOUSE Topics
Public Policy & Libraries
Youth and Privacy
New models for creating cultural assets
Rethinking roles of librarians
Designing libraries of the future
LGBT Community & Libraries
User Experience & Libraries
Big data
Digital Public Library of America
Sponsored by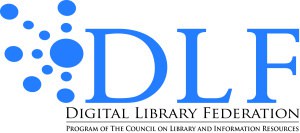 There is so much exciting energy converging in Austin and the 
IDEAdrop
house will showcase activities and efforts by many groups and organizations involved: 
#sxswLAM = Librar*, Archiv* & Museum*
, EveryLibrary, Austin Public Library, ProQuest, Digital Library Federation, American Library Association, Library Test Kitchen, Innovative Interfaces and more.