CURRENT UPDATE: The participants of the 2014 UX day were so inspired, they made a whole new conference happen in 2015. D4D, as Designing for Digital is now known, is returning as a co-located event with ER&L once again. Learn more at designingfordigital.com.
---
UX Day at ER&L

E-Resources and Libraries (ER&L) is convening UX Day in Austin on March 18, 2014 to expose librarians and information professionals to the field of user experience. Increasingly, librarians are asked to consider user needs and behaviors in relationship with new technology.
UX Day seeks to educate and expose librarians and other information professionals to colleagues working on user experience, discovery, usage and usability projects in libraries and professionals working in user experience outside of libraries. It is the hope that such exposure to professionals will allow librarians to bring lessons home to their libraries.
What will I learn at UX Day at ER&L?
Attendees of UX Day can expect to take away true lessons in User Experience. User experience professionals and scholars from Austin-based organizations and companies such as UT-Austin and Dell will discuss case studies and process regarding user experience projects. Attendees will be inspired by the depth and range of user experience discussion, as well as the ability to practically apply such knowledge.
–> Register for UX Day <–  SOLD OUT
Presenters include:
Susie Herbstritt, Senior Interaction Designer, Dell
Brian Taylor, Sr User Experience Researcher and Designer, Dell
Matt Franks, Professor at Austin Center for Design and Product Owner & Lead Interaction Designer at MyEdu
The ER&L Conference will also contribute to UX Day by highlighting ER&L sessions for UX Day participants to attend.
ER&L UX-related Sessions* Include:
Discovery Data as Your Driver: Enhancing Library Services with User Behavior Data from Discovery Systems
Never Mind, I'll Just Buy It: Why Users Won't Jump Through Library Hoops
How Helpful is Web-Scale Discovery? A Usability Study with Undergraduate Students
E-Browsing: Serendipity and questions of Access and Discovery
Mobile resource problems: Authentication and usability
Patron Privacy in a Surveillance State
*These select ER&L UX-related sessions are in the online conference.
Exercising UX for Libraries and Social Impact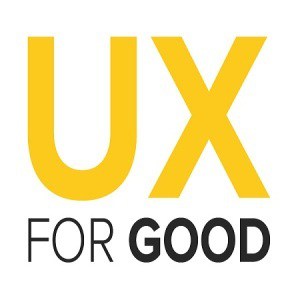 The various disciplines within user experience design hold powerful promise for resolving complex social problems. UX for Good, launched in 2010, has been revealing that promise in high-profile, annual design challenges in New Orleans with The GRAMMY Foundation, in Vancouver with The Dalai Lama Center and, later this year, in Kigali, Rwanda with The Aegis Trust. Rather than talk about their work at UX Day at ER&L, the founders of UX for Good – Jason Ulaszek of Manifest Digital and Jeff Leitner of Insight Labs – will lead participants through a design challenge in real-time to help solve a library-related problem with participants' best thinking. Read more…
Who should attend ux day at er&l?
UX Day will be useful for librarians and information professionals who are new to the ideas and concepts around the user experience field, but the knowledge and expertise brought to us through case studies and user behavior projects will be of interest to UX practitioners who want to hear what's happening outside of the library field.
COLLABORATORS
Jeff Leitner, Insight Labs
Jason Ulaszek, UX for Good
Bonnie Tijerina, Harvard Library/ ER&L Conference Coordinator
I have questions!
We're very excited about your interest in UX Day and want you to have an awesome time. If you have questions, please email the organizers via ER&L's email at eresources.info@gmail.com.
Q: Can I go to UX day if I paid to go to ER&L?
A. Yes, ER&L attendees may join any part of the UX Day program. UX Day registrants conversely have access to the ER&L program for Tuesday March 18 only.
Q: Is UX Day content going to be recorded or in the ER&L online conference?
A: Only ER&L Sessions with UX-related content will be in the online Conference.
Q: How much of UX Day is in the online conference?
A: UX Day is comprised of ER&L Sessions in the User Experience track on Tuesday, 3/18 + a series of speakers (UX practitioners and experts) and a design challenge exercise. The ER&L Sessions are in the online conference, but the additional speaker series is available only to our Austin audience this year. You may view all UX sessions available in the Online conference by searching on the "User Experience" track in the online conference 
search tool here
.
Q: What is included in UX Day registration?
A: Breakfast, Ongoing snacks throughout the day, opportunities to network with UX practitioners and library folks with an interest in UX, awesome ER&L Sessions and UX expert-led sessions.
Q: Can I go to other ER&L sessions if I pay for UX day?
A: Yes, UX day is a one day pass to ER&L sessions for Tuesday, March 18. The UX Day badge will not be valid for sessions or events on Sunday, Monday or Wednesday. Exceptions apply for those that register for workshops. Workshop registrants will have an additional badge for Wednesday workshops.
Q: Can I attend ER&L Workshops if I attend UX Day? (Or, What happens if I add a workshop?)
A: Yes, a list of current workshops is here. Add a 1/2 day course to your participation in UX Day and get a badge for access to ER&L on Wednesday, too.