The Library #IdeaDrop house is a space to dialogue about topics affecting libraries when the creative juices are flowing and where the big ideas are percolating in Austin. We support bringing the value of libraries to the world & drawing in ideas from the best and brightest in tech, public policy, social media and creative communities to libraryland via salon-style conversation and community building in our library living room.
what is the library #ideadrop house?
In the Fall of 2012, Bonnie Tijerina rented a house and dubbed it the Library Idea Drop house. She invited speakers from the SXSW Interactive Conference to talk libraries, librarians, data, privacy… all in our library living room, convening an awesome, library-centric conversation and creating a small, chill space for connection and relaxation. Connections were made, ideas improved and minds were blown by range of incredible guests including authors, academics, librarians, archivists, activists and hactivists.
For more background on the original inspiration, read a blog post from Bonnie Tijerina about why she invested time and energy into SXSW Interactive and why she felt strongly about bring some of the experience to the library community.
Sponsored by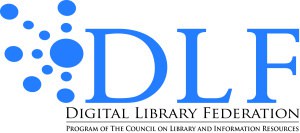 There is so much exciting energy converging in Austin from these groups: lib*interactive/ 
#sxswLAM = Librar*, Archiv* & Museum*
, EveryLibrary, Austin Public Library, ProQuest, Digital Library Federation, American Library Association, Harvard Library Test Kitchen, Texas Library Association and more.