How do I get connected with ER&L + ProQuest #ideadrop house?
–>View the schedule and get involved. View #ideadrop events in Eventbrite.
*I'm going to be in Austin
–Drop by ER&L + ProQuest #ideadrop house between sessions or while you're changing venues. Click here for transit info/ directions.
–View the #idedrop SCHED to RSVP for events.
–Visit the SXSW LAM (Libraries, Archives, Museums) Facebook page to see other activities.
*I'm attending ER&L.
–Follow us on Twitter and other social media listed below.
–Hear about it during a session from Bonnie Tijerina and Amy Buckland, eScholarship, ePublishing & Digitization Coordinator at McGill University Library.
*I'm interested in #ideadrop, but not attending planning to be in Austin.
–Twitter will be your best bet for following the action in real time.
–When we're up and running in Austin, we'll be sharing live content, uploading videos and news to the community.
–Tweet to us @ERandL with #ideadrop (All ideas dropped to us will go into the conversation and archive.)
Live Streaming Sponsored by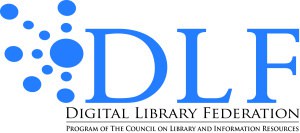 Sponsored by