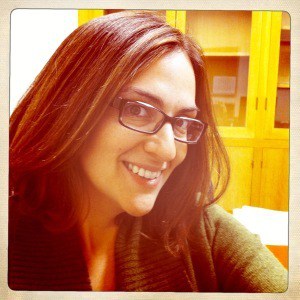 by Bonnie Tijerina, Electronic Resources and Libraries/ Harvard, orginal post February 3, 2013 
Last year, I attended SXSW Interactive as a small business owner and as someone interested in technology and digital media. I ended up greatly enjoying the sessions I attended on a variety of topics. In many sessions, I thought to myself that librarians should be hearing some of these talks. I felt inspired and energized by the entrepreneurial spirit, creativity, and youthful enthusiasm. While there I ran into other library-ish people and had a few drinks and a few great conversations with people from libraries, publishing, funding agencies, policy orgs, and research institutions.
And it struck me that I was surrounded by the people who are and will be changing the library and information industries.  I wondered how I could get more librarians to feel the excitement and be open to learning from folks outside of the field. I wondered how I could connect what I already do in the profession to get people to think differently about libraries in the broader world of digital creativity and emerging technology.
#IdeaDrop Library House @ SXSWi
As founder and annual coordinator of the Electronic Resources & Libraries conference, I have a space where I can bring my ideas and interests to a group of librarians ready to learn, teach, and grow their communities of support. ER&L brings 400+ library and information professionals together to think about how we are managing electronic resources and digital services in a constantly changing environment. This happens with great energy and excitement. Since ER&L is in Austin, I decided to experiment in 2013 and 2014 by hosting ER&L immediately after SXSW to see if we can better connect these communities, contributing to the SXSW Interactive experience and bringing talented, interesting, cutting-edge people and ideas to the broader library community. I am pleased that several organization are joining with ER&L, as well. The  #ideadrop house will serve as a fun place to drop ideas and a unique opportunity to dialogue about topics affecting libraries during SX when the creative juices are flowing and where the big ideas are percolating.
In coordination with other forward thinking librarians, ER&L's #ideadrop house supports bringing the value of libraries to the world and learning from the best and brightest in tech, public policy, social media and creative communities to libraryland.
ER&L's ER&L + ProQuest  #ideadrop house will be an informal meeting space offering salon style small group discussions and great times with folks who are all about libraries. I hope to see you there in Austin or in spirit. The Digital Library Federation is bringing you content live streaming each day of SXSWi.
Learn more about the ER&L + ProQuest  #ideadrop house.
View ER&L's curated SXSW Interactive schedule… a work in progress as more great sessions and events are added.
+++++ Other resources to check out if you're seeking to see how librarians have connected to SXSW Interactive #sxswLAM on Facebook